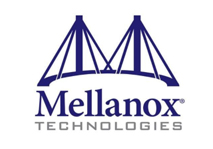 Founded at 1999 Mellanox is a supplier of end-to-end InfiniBand and Ethernet interconnect solutions and services for servers and storage. Mellanox offers a broad portfolio of interconnect products: adapters, switches, software, cables and silicon for a range of markets including computing, enterprise Data centers, Web 2.0, Cloud, Storage and financial services. Mellanox' top notch equipment is preferred among HPC cluster managers: Mellanox connects 39% of TOP500 systems (192 systems) as well as all of 25G, 40G and 100G Eth. systems in the TOP500 list. Mellanox accelerates 2 of the TOP5 supercomputers. The company has over 2500 employees globally and 2/3 of its global workforce is hosted in Israel, with a significant portion (~1400) conducting research and development. Mellanox has several R&D centers in Europe with main HQ being in Denmark, UK, Czech Republic and Sweden.
Mellanox is a vertically integrated company developing in-house a broad range of network interface cards (NICs), switches, network processors as well as the associated management software. Mellanox has a breadth of research activities in the fields of High-Performance Computing, Artificial Intelligence, storage, Network Function Virtualization, advanced network acceleration technologies (RDMA, DPDK), switch programmability, Big Data, virtualization and cloud. Mellanox has pioneered the development of an end-to-end commercial offering for 200 Gb/s combining its photonics and systems developments in a consolidated solution and has recently showcased its first 400 Gb/s products.
In the Israeli Graphene Consorcia, Mellanox is leading the High-Speed group. the High-Speed group focus on the development of graphene incorporated PCBs for High Speed applications that will be serve as a base technology for ultra-fast and reliable hardware for the future Data Centers.